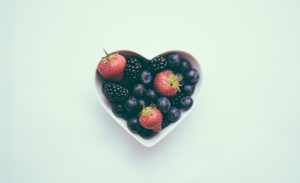 Focusing on good nutrition doesn't have to mean giving up all the foods you love. In fact, there are many places in Houston, TX, where you can get healthy treats. The most important thing to remember is to consume them in moderation and not make them the main food you eat all day, every day. Portion size is also important. They should be in 100 to 200 calorie portions or you won't get the weight loss results you want or have the healthiest diet.
Nuts are a healthier treat, but you have to understand portion size.
If you buy a one pound bag of mixed nuts and eat them all in a day or two, while eating your normal 1500 calorie meals, you simply won't lose weight. There are 16 ounces in a pound and one ounce of mixed nuts contains 175 calories. That means the whole bag has approximately 2800 calories. However, if you consume one ounce a day as a snack, while sticking with a 1500 calorie diet, you'll still lose weight, but just slightly slower.
Most fresh fruit or vegetables can be a healthy snack that will fill you up, not out.
Even though potatoes are a vegetable, we're not talking about chips or fries. Instead, consider a medium-sized apple, a half a cantaloupe, a cup of blueberries or a banana that are approximately 100 calories. An orange, a cup of strawberries or a cup of fresh cut vegetables, like tomatoes, celery, bell pepper and broccoli contain even less. You can even have some lower calorie dip with the veggies, like hummus or yogurt dip. Best of all, fresh fruit and vegetables contain nutrients and also fiber. Fiber keeps you feeling fuller longer.
There are many treats that can satisfy your sweet tooth.
You don't have to long for those days when sweets were allowed, you can include sweet treats that are healthy and lower in calories. Cut a banana in half and push a Popsicle stick in the cut ends, then freeze them. Melt a few semi-sweet chocolate chips in the microwave and dip in the frozen banana, you can even roll it in a crushed nuts and still keep the calorie count between 100-200 calories. Choosing a slice of angel food cake instead of chocolate cake with frosting can satisfy your sweet tooth at 72 calories and you can top it with two tablespoons of non-fat topping and 8 large, sliced strawberries for less than an additional 100 calories.
You can save money and be more successful at losing weight by buying treats in bulk, then breaking the snack into individual portion sizes that are approximately 100 to 200 calories and packing them in plastic bags.
Make your own trail mix and bag it into individual serving sizes of 100-200 calories. You can use nuts, dried fruit and even bits of semi-sweet chocolate. Make sure the chocolate is high in cacao.
Make your own microwave popcorn. Just put 1 ½ TBSP of popcorn in a microwave safe bowl and loosely sit a cover on top. Microwave until the popping slows. Three cups is only 72 calories.
You can grill fruit for a sweet treat that will tickle your taste buds. Grill a slice of pineapple, a banana, peach or papaya. You can even grill watermelon, sprinkle on some feta cheese and top a salad.
For more information, contact us today at Reggie C. Fitness