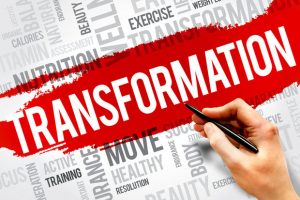 Whether you live in Houston, TX or another part of the country, want to come to the gym or prefer to workout at home, you can transform your body with my help and the aid of modern technology. There's no limit to where you can be when you use the magic of today's technology and my helpful app. It will get you fit and swimsuit ready in no time. It's created to help you reach your fitness goals no matter what they are.
Our team will determine where you need to start.
No two people are alike. You're special and your fitness problems are like no other person's. While you might not need to lose weight, toning and firming your muscles might be what you hope to achieve. Other clients may have to lose large amounts of weight or just a few pounds. Everyone's body is different and so are their goals. That's why we ask so many questions before you begin our program.
Like working with any personal trainer, you'll be held accountable.
One of the reasons that people do so well with trainers is that there's someone watching their progress, holding them accountable for doing the things they have to do to achieve their goals. It's no different when you work with my online team. There's one-to-one accountability. That makes you think twice when you're tired and feel like skipping a workout or want to indulge in a quart of Ben and Jerry's.
There's plenty of support along the ways.
Not only do you have your own account where you have to check in with our transformation team, so they can evaluate your progress, you'll have a place to upload your pictures that show how much progress you've made. Most people fail to take snapshots of how they look before and after they started a program, so we make it easier for you. It's a great way to see just how much you've achieved and extremely motivating.
Don't worry, you won't be left on your own when it comes to working out. We provide not only a program, but specific details to help you achieve the most from the workout.
No transformation program is complete without a healthy eating plan. We make it easy with our flexible meal plans that provide meal options, so there's no guesswork. If you need more or a change, there are continual updates.
Watching someone do a workout is often better because you can see each and every movement that person does, right down to a turn of the wrist or whether they breathed in or out. We provide videos to help guide you through each exercise.
When you work with our transformation program, there's no excuses. You can carve out the time because it's truly a flexible plan and designed to help you achieve your goals.