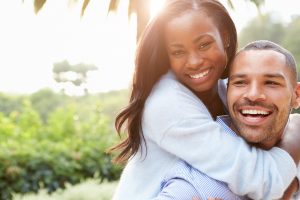 I always loved helping clients in Houston, TX, which is why I developed an online presence, so I could help even more people. I enjoy all the great comments and stories they share about how they love being fit. It makes everything I do worthwhile. Whether it's the young mother that not only got back her figure, but also boosted her energy level and mood, or the young girl that lost weight revealed the real person she was meant to be, who now had the confidence she needed to accomplish her goal, it warms my heart to see their success.
You'll love how you feel, especially if you're a young mother.
Not only do young mothers face the changes that pregnancy and childbirth made on their bodies, they also face exhaustion and even hormonal changes during postpartum. Working out helps with the changes the body makes during and after pregnancy. In fact, exercising during pregnancy can actually make delivery easier. Postpartum exercise can help both mentally and physically.
You'll have more energy and a new zest for life when you're fit.
No matter what your age or your walk of life, having more energy is a boost to anyone. Even teens can use an extra dose of energy, especially during crunch time of finals. Young parents often go without sleep, working moms and dad try to burn the candle at both ends and seniors find they are slowly rusting in the easy chair after work. When you're fit, you'll love the difference in your energy level.
You'll love how you look.
Looking good isn't a superficial goal. It affects how you feel about yourself and every aspect of your life. If you're a young girl or boy, there's nothing crueler than classmates taunting you for your appearance, whether you're too skinny, too heavy or simply not muscular or curvy enough. The older you get, the more important your physical appearance becomes on making the best impression on that employer or even meeting the person of your dreams. Working out and eating healthy can change all that, no matter what your age.
Depression can strike anyone at any time in their life. One of he benefits of eating healthy and exercise that make you love getting fit is that it helps fight depression and anxiety, making life look great again.
You'll walk taller and look more confident when you're fit. It's the exercise that improves your posture and healthy eating that improves everything from your weight to your skin, hair and cognition.
Not only will you love how you look and feel when you eat healthy and exercise, you'll actually find that you love eating healthy and how good whole food tastes and also find that working out is something you enjoy.
At RC Fitness, I love seeing everyone become the best they can be. That's why I offer a free workout book. Sign up for yours today. There's no obligation.
For more information, contact us today at RC Fitness