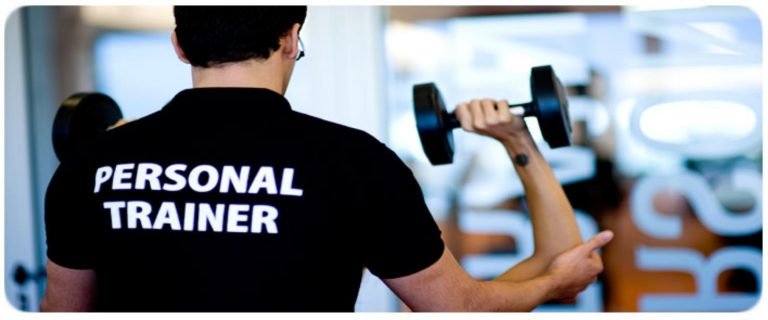 When choosing a personal trainer, you want to make sure your trainer is certified and has all the knowledge necessary to help you reach your fitness goals in a safe healthy manner. Selecting a name from the phone book or online advertisement isn't the best possible method. Just like choosing a doctor based on location and price might not be the wisest. The most expensive isn't always the best and the least expensive isn't always a bargain. You need to do your homework.
Find a trainer that has a proven track record.
Look for personal success stories online and read reviews. There are a huge number of places that have reviews for everything from plumbers to trainers. Check his or her website to see if they include success stories. Choose carefully if the trainer doesn't have a website. It may mean he or she is relatively new to training and doesn't have any successes under his or her belt.
Check the trainer's educational background.
You want a trainer that has studied fitness and knows what works. Otherwise you'll be spinning your wheels, exercising without getting the results you want. A true professional will help you develop an exercise program that is both fun and interesting, changing it frequently to help you burn more calories, while also keeping it fresh.
See if the trainer has more than a background in exercise.
Not all trainers give nutritional information. While regular exercise will help you develop a great body and lose weight, when you combine it with a healthy body and all the necessary fuel it takes, you get the results faster and improve your overall health at the same time. Insuring you have a healthy diet and all the extra nutrients will help you reach your weight loss and fitness goals quicker.
When you look for a personal trainer, make sure he or she also provides ample motivation. One of the biggest problems with exercise programs is the lack of follow through. When you're motivated, it's never a problem. Any significant change always starts in the brain.
Make sure the personal trainer is as fit as he or she should be. Would anyone want to use the services of a beautician with a bad haircut or makeup job? The same is true using the services of a personal trainer. You can be assured the trainer knows what he or she is doing if they're in fit condition.
Work with a trainer who makes you feel comfortable. Not all personal trainers have communication skills or personality to help you feel comfortable so you can focus on the exercise program and fitness regimen.
Find a trainer that will teach you how to be fitter, not just give you a workout. When you're empowered with knowledge you can stay fit for the rest of your life.