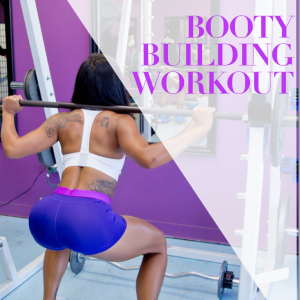 Booty Building Workout-20 Min
Want to build a bigger BOOTY?!
This program is intended for anybody needing to create a greater, round, conditioned, and lifted butt. A great deal of ladies believe it's difficult to go from a flat booty to a solid lifted butt, however that is precisely what I've done and that is precisely what this program is intended to help you do. With the correct activities and legitimate sustenance it is totally conceivable to manufacture and reshape your goods. This program doesn't require an exercise center and you can include dumbbells and resistance bands to help you achieve speedy changes to your lower body. Every session ought to take about 20 minutes to finish and they are all activities that I utilize.
What you get:
-Workout program with the majority of my best exercises that concentrates particularly on working round, lifted glutes and conditioned legs
-Nutrition advice
-My top tips to help you get the most out of each workout
-Tips for consistent motivation
-Detailed demonstration of each exercise.
-Cardio recommendations
Contact info@reggiecfitness.com for inquires.
Booty Building Workout-20 Min