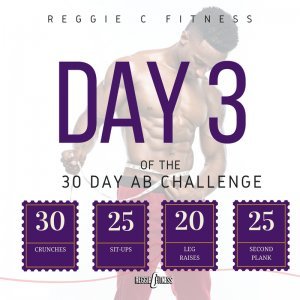 Abs Challenge-Day 3!
Transform those Abs!
Reggie's Tip: Because you're trying to burn fat and not train strength, there's no reason to focus on any part of your body until it hurts. Learn a variety of exercises that can be done with no prep and no equipment (handstands, pushups, squats, wall-walks, situps, etc.), and sprinkle them throughout the day.