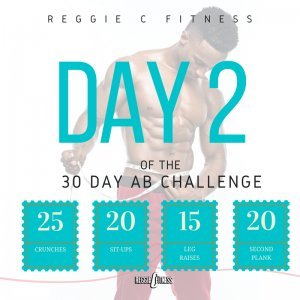 Day 2 of the 30 Day Abs Challenge.
#Tag your accoutability partner!
Reggie's Tip: Get at least 30 minutes of moderate exercise at least 5 days a week. Walking counts, as long as it's brisk enough that you work up a sweat and breathe harder, with your heart rate faster than usual.