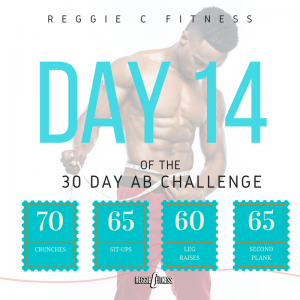 Abs Challenge-Day 14!
Reggie's Tip: CARRY WATER EVERYWHERE TO START LOSING STOMACH FAT
Sip from it every now and then, and you'll feel fuller, more invigorated, and you'll also be a lot less likely to indulge in a sugar-laden soda or juice if you're not thirsty!
Also, Check out my Abs eBook Here!