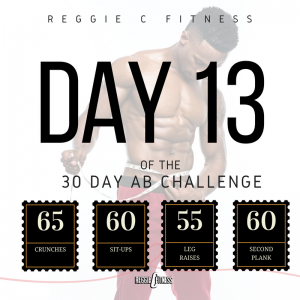 Abs Challenge-Day 13!
Reggie's Tip: Leafy greens like collard greens, watercress, kale, and arugula may not be on your everyday list, but they all contain a compound called sulforaphane. This nutrient has been shown to act directly on the genes that determine "adipocyte differentiation"—basically, turning a stem cell into a fat cell. A healthier intake of the compound means a healthier body weight for you.
Also, Check out the Abs eBook Here!