It incorporates the evening bootcamp classes and some additional cardio. You'll also get a meal plan. You also get a trainer to keep you accountable.
There is a 2 Month Commitment
If you are interested, send over your contact information and we'll send you pricing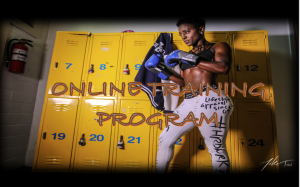 This Online Program includes the following:
-Flexible Meal Plan to reduce likelihood of boredom with meal options
-Detailed Workout Routines for inside and outside the gym, given in the same format as my in-person small group training classes
-Private workout videos that give you detailed information about each exercise. As well as periodic exclusive video updates for RCFitness Members to help on your journey.
-Guidelines on how to get the best results from the program
Send me an email once you've made your payment and you're ready to get started. I will then send you an email to the address tied to your account with the program information within 48hours of purchase.
>>>There are no refunds after purchasing the program. All Sales Are Final<<<
>>>SEND EMAIL AFTER PURCHASE SO THAT I CAN SEND YOU ALL THE  PROGRAM INFORMATION (info@reggiecfitness.com)<<<
$85